Calaveras County, California is in the throes of tumultuous change. Located in the Sierra Nevada foothills, the mountain community is considering whether to replace the 600 homes destroyed last year by wildfires with medical marijuana farms. The issue has opened a huge debate that has engaged many of the county's approximately 45,000 citizens and led to a series a ballot measures.
It's the kind of place that really needs its public notice.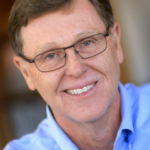 Imagine, then, the anguish of Calaveras Enterprise Publisher Bruce Kyse (photo on left) when he learned his paper had lost the county's public notice contract to the Valley Springs News, a much smaller competitor that has until now been distributed only in one small corner of the county. To make matters worse, the twice-weekly Enterprise failed to submit a bid and lost the contract because Kyse hadn't read the notice requesting bids that was published in his own paper.
A lesser man would have raged at the fates and blamed others for his loss. By contrast, Kyse penned an editorial extolling the importance of public notice and pledging to continue to run the county's legal notifications even without compensation.
"Calaveras County is going through unprecedented change at the moment," Kyse wrote. "County officials and county residents are grappling with difficult and critical decisions that will chart the course for the county for decades to come. This is not the time to make it more difficult for county residents to obtain important information because of an error by the publisher of the only countywide newspaper. So, until some other solution is found, the Enterprise, at its own cost, will run the county's legal notices in all its print and digital formats to make sure residents can get prompt and complete access to the county's legal notifications.