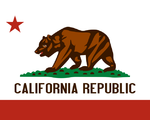 California Governor Jerry Brown signed an omnibus bill on Sept. 27 that included comprehensive changes to the state's public notice law. The changes brought clarity to jurisdictional issues relating to the publication of public notices in the state. The issues first became a concern almost 20 years ago, when the state reorganized its judicial system.
According to the California Newspaper Publishers Association, which supported the legislation, the new law creates Public Notice Districts to define where local notices must be published. These new geographical designations will replace Judicial Districts, which were eliminated when the state's trial courts were unified in each county in 1998. The law still requires notices to be published in newspapers of general circulation, and it automatically recognizes newspapers currently adjudicated to accept such notices.
The new law will take effect on January 1.