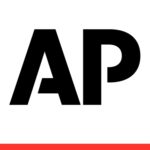 On the final day of 2016, the Associated Press provided subscribing news organizations with a brief story about the "fight against publishing notices in newspapers". The piece covered Gov. Chris Christie's stalled attempt to eliminate newspaper notice in New Jersey, and also mentioned new public notice laws passed last year in Arizona and Massachusetts.
"I think with the state legislatures it's just simply a matter of saving a few bucks," Kip Cassino, a media analyst at Borrell Associates, told AP reporter Josh Cornfield. "It's going to keep coming up and I think before the next decade ends, I don't think you're going to see the legals in newspapers anymore."
The 550-word article cited public policy considerations supporting public notice in newspapers only in the final paragraph.
"You don't want to put the fox in charge of the hen house," Massachusetts Newspaper Publishers Association Executive Director Robert Ambrogi told the wire service. "The main reason legal notices are published is to ensure government transparency and government accountability. In order to have that process done in a neutral and objective way, it needs to be managed and overseen by a third party."
A Google search indicates at least 60 subscribing news organizations published all or part of the story on their website.