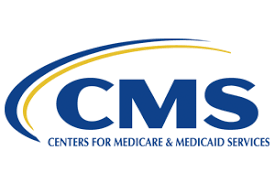 The winning entry in PNRC's 2016 Public Notice Journalism contest was Ken Little's story in the Greeneville (Tenn.) Sun about the Centers for Medicare & Medicaid Services (CMS) decision to terminate its provider agreement with the John M. Reed Health & Rehabilitation facility in Limestone.
In this year's contest, third place went to a similar story — Victor Parkin's coverage in The Mirror-Exchange of CMS's closure of Milan Health Care and the $2 million in fines subsequently levied against the Gibson County nursing home by the federal government and the state of Tennessee.
The stories were prompted by public notices placed in each paper by CMS, a federal agency within the U.S. Department of Health and Human Services. They were the same kind of public notices CMS announced last month it will no longer be running in local newspapers as of Oct. 1.
"Posting these notices (on our website) allows for greater reach and exposure for these public notices," said CMS, echoing facile arguments made by many government officials who haven't thought very hard about the issue.
The financial impact of the decision on newspapers will be relatively minor, since CMS-provider terminations are irregular and relatively rare. But the impact on the public's ability to learn without delay about substandard conditions in nursing homes and other health care providers could be serious.
The newspaper notices CMS are eliminating must be issued at least 15 days before some types of health-care providers are involuntarily terminated from participating in the Medicare and Medicaid programs. (The notice requirement for voluntary terminations is 60 days.) CMS terminates providers and suppliers that fail to comply with certain provisions in the agreement they sign to join the programs.
In its announcement of the new rule and in its original proposal, CMS argued that it was merely aligning the requirements with the termination notices currently prescribed for "all other providers and suppliers," which don't include newspaper notice. (There are 4,422 acronyms in the CMS acronym database. It's unclear how many belong in the "all other providers and suppliers" category.)
Of course, residents of health care facilities and their families will eventually learn about CMS terminations despite the fact that the notice is hidden on a federal government website they don't know about. Among the dangers of eliminating newspaper notice is that some may be left with little time to secure alternative care or, in the case of residents who are mentally incompetent, there will be a delay in informing their families about the substandard care being provided to their loved ones.
At John M. Reed, for instance, CMS found that the facility "failed to prevent repeated medication errors" or to "maintain (residents') dignity by ensuring (they) are dressed in their own personal clothing." In one case, a housekeeper who is not a certified nursing assistant told investigators she was forced to check patients' vital signs due to a staffing shortage, according to Ken Little's story in the Greeneville Sun.
Conditions at Milan appear to have been even worse. According to The Mirror-Exchange, CMS said the nursing home "used unnecessary physical and chemical restraints that placed specific residents at great risk for incontinence, skin breakdown, accidents, increased agitation and social isolation." The agency also discovered video that showed a patient being "struck repeatedly with a lanyard of keys by a nurse" whose license was on probation, and whom a few years earlier had twice been charged with manufacturing methamphetamine.
Word travels fast in a rural area like Gibson County, so Victor Parkins heard rumors about that patient beating several months before CMS published the Milan termination notice in The Mirror-Exchange. He was already working on a story about the nursing home before the public was notified. But it was the public notice that "opened the can of worms" that ultimately led to his award-winning stories. "I wouldn't have known half of what I eventually learned about Milan if it wasn't for the notice published in our paper," Parkins told us.
CMS notes that prior to terminating a facility's agreement, it works with state agencies to notify family members. "We also work with a team on the ground to find and transfer residents and patients to new certified-nursing home facilities and rehabilitation centers," said CMS spokeswoman April Washington. "We ensure they're receiving continuous medical care and closely track and monitor the daily status of patients being transferred."
The new rule doesn't take effect for another month, but CMS has already begun posting some termination notices on its website. "It's also important to note that we will continue to ensure local communities are made aware of involuntary terminations," said Washington. "CMS Regional Office Public Affairs Officers will issue press releases to local media outlets advising of the involuntarily termination of Medicare-certified providers, suppliers, and laboratories."
PNRC has discussed the new rules with CMS officials and is working to organize a meeting with agency leaders where the issue of public notice can be addressed.