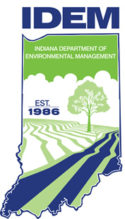 The Public Notice Resource Center filed comments early last month urging the Indiana Department of Environmental Management (IDEM) to reconsider its recent proposal to eliminate the newspaper notice requirement for certain permits issued under the Clean Air Act (CAA). IDEM's proposal cited last year's decision by the EPA to discontinue mandatory newspaper notice for such permits at the federal level. That new rule opened the door for EPA state affiliates like IDEM to follow suit.
PNRC argued that Indiana newspapers and their websites are far more effective at providing official notice than IDEM's website. It also cautioned that highly publicized controversies at state environmental agencies in Michigan and Arkansas demonstrate that few citizens ever see notices posted on government websites.
"(I)t is impossible to seriously argue that IDEM's proposed rule will increase transparency and civic engagement for (CAA) permit programs," said PNRC. "In fact, the proposal never even bothers to claim e-notice will reach more Indiana citizens. It focuses instead on cost, convenience and expedience. Those are all worthy goals. Unfortunately, none are the primary purpose of public notice laws."
The Hoosier State Press Association (HSPA) also filed comments opposing IDEM's proposal. In its comments, HSPA noted the absurdity of expecting the lightly trafficked IDEM website to serve as a replacement for newspapers and newspaper websites that are read by 3.6 million Indiana citizens at least once a week.
"The last time HSPA checked … the average number of unique visitors to (the IDEM webpages where hearings are posted) per week was 105 individuals," said HSPA. "It was a lower number than the number of hearings being noticed by IDEM at that time – 113."
According to IDEM's website, the state environmental agency hasn't yet determined when it expects to issue a Final Rule in connection with the proposal.
Documents cited in this article:
• PNRC Comments About IDEM Proposal
• HSPA Comments About IDEM Proposal
• IDEM Proposed Rule for Noticing of CAA Permits