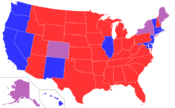 The New Year again brought with it a flood of new legislation curtailing the role of newspapers as the official source of public notice. Fortunately, none of the new bills appear to be an immediate threat and several have already been killed in committee or face imminent demise.
Here's an overview of some of the states that have been most active since legislatures returned to work.
Arizona
HB 2148 eliminates the periodical permit requirement to qualify as an official newspaper eligible to run public notice ads. The bill is still a bit of a mystery to the Arizona Newspapers Association, which opposes its enactment. The sponsor hasn't revealed his objective but has worked in the past to support the interests of an online news website located in his district. The mystery may be resolved tomorrow morning, when the bill is scheduled for a committee hearing. Arizona is also facing several bills that would eliminate discrete categories of newspaper notice, including a Senate bill that allows counties to publish real estate tax assessment notices on their websites rather than in newspapers.
Indiana
Several bad public notice bills introduced at the beginning of the session have already been effectively killed, according to a report Hoosier State Press Association Executive Director Steve Key sent recently to his members. In two separate hearings late last month, committees removed language from bills that would have eliminated the publication requirement for annual reports for cities, towns and townships. And the two committee chairs overseeing three other public notice bills introduced this year indicated they don't plan to hold hearings on any of them. HSPA supported one of those bills and opposed two others, including HB 1107, which requires government agencies to replace newspaper notice with notice on their websites. "Now's not the time to celebrate though," Key wrote. "It was made clear by (those) committee chairs … that the legislature should take up the question of the future of public notices published in newspapers next year."
Mississippi
Although it's backed by the politically significant state auditor, the Mississippi Press Association is feeling pretty confident about the eventual demise of HB 1131, which allows government units to publish all notices on a "free, publicly accessible, official government website" instead of a newspaper. The bill was pushed way down on the House calendar last week, according to Executive Director Layne Bruce, who thinks it's unlikely to surface before the crossover deadline passes later this week. The Senate companion is already dead, so momentum is in MPA's favor.
Missouri
A hearing was held yesterday on SB 877, which moves foreclosure notices to the websites of law firms serving as mortgage trustees in this non-judicial foreclosure state. It's almost identical to a bill that remained bottled up in the same committee last year; the only difference is fees charged for notices under SB 877 aren't capped by the "regular local classified advertising rate of newspapers authorized to carry legal publications in that county." The committee took no action on the bill, which continues to be promoted by two local law firms that testified in its favor. The Missouri Press Association remains optimistic that it will be defeated. Newspapers in Missouri will also have to contend again this year with SB 580, which moves all public notice to a website maintained by the secretary of state. (An identical bill was introduced last year as SB 47.)
South Dakota
Two House bills that would have allowed many municipalities in the state to publish notices on government websites were defeated last week on an 11-1 vote after a committee hearing in which representatives of the South Dakota Newspaper Association testified against the bills. Despite the lopsided vote, SDNA Executive Director David Bordewyk raised a red flag in a note to his board.
"Among the 11 (legislators who voted against the bill), there is some fatigue showing over this issue," he said. "Some of these committee members have voted on this very issue several times during their legislative tenure. … (They) have said … we need to do something beyond just saying no always." Bordewyk said he offered to discuss updating the laws that guide the selection of official newspapers, but that proposals to move notices to government websites aren't negotiable.
Wisconsin
Newspapers in the Badger State face a slew of bills that carried over from last year, most of which would add newspaper notice requirements in limited circumstances. The Wisconsin Press Association is paying most attention to AB 70, which it opposes, and AB 731, which it supports. AB 70 authorizes city councils and other local government boards to publish meeting proceedings on their own websites in lieu of newspapers. It has passed out of committee and awaits a vote on the Assembly floor.
AB 731 allows free circulation newspapers to qualify to publish notices in municipalities that have no paid-circulation newspaper. According to WNA Executive Director Beth Bennett, one county in Wisconsin fits that description and 17 others have only one paid-circulation paper that isn't capable of consistently reaching all of their citizens. "Local officials from these areas are approaching the legislature on a regular basis arguing that because there is no newspaper, they should be allowed to publish on their government websites instead," noted Bennett in a recent article published in WNA's member newsletter. AB 731 also updates the definition of a newspaper to ensure the continuity of a publication's legal status in the event of a sale or merger, and it adds a news-content requirement to the existing statute. It is scheduled tomorrow for a committee vote.
Vermont
Last month, a bill allowing government units in the state to publish notices on an online news site instead of a newspaper had its second committee hearing in two years. Senate Bill 97 is being pushed by VTDigger, a popular statewide nonprofit news website based in the capitol. It didn't get out of committee last year and observers are confident it won't make it out this year either.
Virginia
Hearings were held on three public notice bills last month, but according to Virginia Press Association Executive Director Betsy Edwards, only one made it out of subcommittee. That bill, HB 783, is a misguided effort to permit towns in the Northern Virginia suburbs of Washington, D.C., to post notices on their own websites instead of newspapers. It also requires towns to send notices via email to residents who provide an email address. HB 642, which would have allowed notices to be published "in an online publication", was voted down in its subcommittee. Like the Vermont legislation discussed above, it was promoted on behalf of an online news site. HB 728, which would have increased circulation, content, placement and archiving requirements for newspapers eligible to publish public notices, also failed to make it out of subcommittee. Supported by VPA, the bill would also have allowed municipalities to petition the courts to select another official newspaper if no local papers met the updated eligibility requirements. The crossover deadline in Virginia is next Tuesday.
Most Unique Bill
Illinois HB 4242 requires government units that enter into severance agreements with employees or contractors accused of sexual harassment to publish information about the agreement on their website and for at least seven days in the largest-circulation newspaper in its jurisdiction.