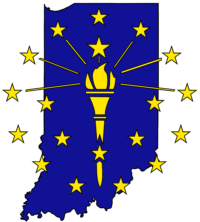 In 2014, then-Indiana Governor Mike Pence signed a law passed by the Indiana legislature that eliminated newspaper notice of local government budgets. Before the law was enacted, all local government units in Indiana — from cities and counties to libraries and conservation districts — were required to publish their annual budget proposals and estimated tax rates in a local newspaper.
Now they are only required to post them on the website of the state's Department of Local Government Finance (DLGF), which was one of the main proponents of the new law.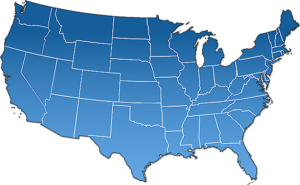 More than 120 public notice bills have been introduced in at least 37 different states through the first week of March, raising varying levels of concern among newspaper publishers and state press associations around the country. The only states where the danger signs are flashing red, however, appear to be Wisconsin and Missouri.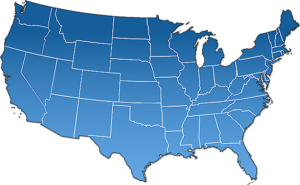 At least 62 bills relating to public notice in newspapers have been introduced in 25 different states through the first week of February, according to a review of bill-tracking software used by the Public Notice Resource Center. In addition, no fewer than 16 other bills targeting public notice in three states carried over from 2016 and are still active.
Many of the new bills merely add or change requirements for particular categories of notice, but at least 12 states are considering legislation that would move all or most of their official notices from newspapers to websites operated or controlled by government units. The potential that any of these bills will become law varies by state, according to newspaper lobbyists, but nobody is taking any of them lightly.
For over 200 years, public notices have been published in newspapers in part as a consequence of the inviolability of newsprint. Legislators have always understood that when they passed laws requiring notice of official actions to be published in newspapers, a record of the notice would be easy to authenticate and would remain in newspaper archives in perpetuity.
A recent conference of independent researchers provides an excellent reminder that government websites fail miserably at meeting that traditional public-notice standard.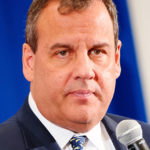 It isn't unusual for politicians seeking revenge for negative press coverage to retaliate by sponsoring legislation that would eliminate public notice advertising in newspapers. It is unprecedented, however, for the press to openly acknowledge the lawmaker's intentions and to dub the legislation a "newspaper revenge bill."
Such is the bruising nature of politics in New Jersey, where Gov. Chris Christie's effort to move all public notices in the state to government websites was withdrawn from consideration on Monday afternoon. But the newspaper industry isn't out of the woods yet. The bill remains active and Christie has vowed to make it his "top priority" in 2017. The speaker of the General Assembly has also announced his intention to return to the issue "very soon."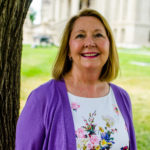 The director of the same Michigan environmental agency under fire for dismissing concerns about the contamination of Flint's water supply admitted her department failed to provide sufficient notice of another recent water proposal in the state, according to MLive Media Group.
Michigan Department of Environmental Quality (MDEQ) director Heidi Grether (pictured on the left) told an air and waste management law conference last week that 42 days on MDEQ's website "probably" wasn't sufficient to properly notify the public about a request by Nestle Waters North America to increase the amount of groundwater it pumps in Osceola County. Grether was named director of MDEQ in August after her predecessor was forced to resign in the wake of the Flint crisis.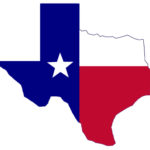 Support for public notice in newspapers received another boost on Nov. 1, when a joint legislative committee issued a report (PDF) recommending that Texas continue to rely on newspapers to inform the public about official actions in the state. The Joint Interim Committee on Advertising Public Notices suggested the legislature "maintain the current print requirement" and called newspapers "a third party who both creates a lasting and reliable record of the notice and acts as a gatekeeper to ensure that governments post their notices correctly."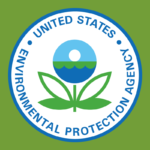 The Environmental Protection Agency (EPA) recently announced it was eliminating the mandatory requirement to provide newspaper notice of permitting and implementation actions under the Clean Air Act (CAA). The rule, which will take effect 30 days after it is published in the Federal Register, The rule requires notification on EPA's new "National Public Notices Website" and allows other agencies that implement EPA-approved CAA programs to publish notices on their websites as well.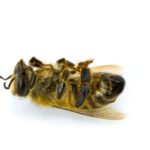 Many residents in Dorchester County, South Carolina were upset by the lack of notice from government officials about a recent aerial insecticide spray that killed millions of honeybees, according to USA Today. The county sprayed naled, which is harmful to bees and other insects, in order to kill mosquitos that are known to carry Zika.
A local TV news station reported that many people said they had been notified by phone only 10 hours before the spray. County officials responded by noting that they had also posted a notice on the county website two days earlier.