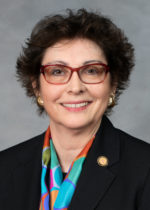 Rockingham County's Board of Commissioners last month approved a referendum asking the state legislature to allow all government units in Rockingham to publish public notices on the county's official website rather than in local newspapers.
The resolution specifically referenced the General Assembly's passage two weeks earlier of Sen. Trudy Wade's (R-Guilford) Senate Bill 181, which authorized neighboring Guilford County to move all public notices in the county from newspapers to its official website. Wade's bill was almost identical to House Bill 205, an earlier measure she backed that passed the legislature this summer but was swiftly vetoed by Governor Roy Cooper (D). However, unlike HB 205, Wade's latest effort to eliminate newspaper notice was drafted as a veto-proof "local" bill.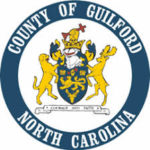 North Carolina State Sen. Trudy Wade's battle to eliminate public notice in newspapers is set to move to a new front this week. According to the News & Record, the state legislature is expected to consider a local version of her public notice bill when it reconvenes on Wednesday.
Wade's previous public notice bills have been state legislation. Even her measure that was vetoed in July by Gov. Roy Cooper — which had been amended minutes before it passed to focus solely on Guilford County — was a North Carolina bill. Like that bill, her latest effort would affect only Guilford County, but it has been written as a piece of local legislation. Local legislation can't be vetoed by the governor.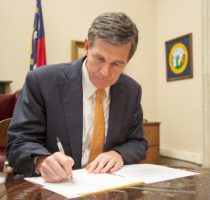 This story was updated on Sept. 5.
North Carolina Gov. Roy Cooper's veto of a bad public notice bill is safe for now.
The state's legislature adjourned for the year on Aug. 31 without ever having voted whether to overturn the governor's veto of HB 205, Sen. Trudy Wade's (R-Guilford) apparent effort to punish the newspapers in her district.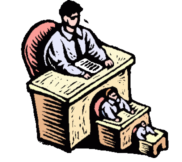 The Anne Arundel (Maryland) County Council is considering legislation proposed by its Department of Public Works that would allow public notice for right-of-way purchases, road abandonment, and petitions to extend water and sewer services, to be published on its website. The bill would also eliminate the current requirement that department officials post a sign on the affected property or publish two notices in a local newspaper.
This is a minor local issue that normally wouldn't merit the attention of a national audience.
But a statement made by the county's public works director to the Capital Gazette caught our attention. It perfectly encapsulates the bureaucratic perspective on public notice.