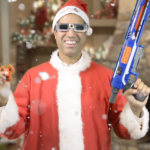 In comments filed last month with the Federal Communication Commission, the Public Notice Resource Center criticized Commissioners who mocked opposition to a recent proposal that would eliminate FCC rules requiring broadcasters to publish a notice in a local newspaper when they file certain license applications with the Commission.
"We were struck by the dismissive tone adopted in the statements of (some of the Commissioners) respecting the notion that local newspapers might still serve as the most effective means to deliver notice to the public," said PNRC in its comments. "How did we reach a point where their consideration of the issue of public notice is so facile they ridicule a longstanding practice without bothering to provide any evidence that the alternative they're promoting would be an improvement?"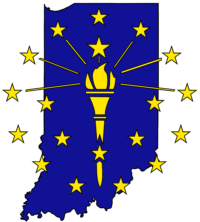 In 2014, then-Indiana Governor Mike Pence signed a law passed by the Indiana legislature that eliminated newspaper notice of local government budgets. Before the law was enacted, all local government units in Indiana — from cities and counties to libraries and conservation districts — were required to publish their annual budget proposals and estimated tax rates in a local newspaper.
Now they are only required to post them on the website of the state's Department of Local Government Finance (DLGF), which was one of the main proponents of the new law.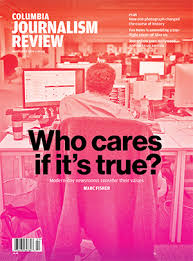 In a recent article in Columbia Journalism Review, Liena Zagare and Ben Smith argue that local governments should move public notice and other civic advertising from newspapers to local-news websites like Zagare's BKLYNER.
To buttress their case, they claim that a newspaper in their borough, the Brooklyn Eagle, recently had "three of its 12 pages entirely covered" by advertising designed to "make sure taxpayers see how their money is being spent, and to prevent officials from hiding corrupt deals." But those three pages of advertising in the Eagle were placed by law firms, not public officials. And its purpose was to provide official notice of courtroom process, not public spending. That's a pretty glaring mistake. Surely, CJR would want to correct the record, right?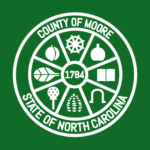 Nobody reads the paper anymore?
Tell that to Moore County Tax Administrator Gary Briggs, whose office recently collected 60 percent of the $1.37 million it was owed by delinquent taxpayers after publishing their names in the local newspaper, The Pilot.
Briggs published the list on March 8 as a 12-page special section in The Pilot, at a cost of $8,000. A month later his office had collected almost $821,000 of its outstanding tax debt, according to The Pilot.
For over 200 years, public notices have been published in newspapers in part as a consequence of the inviolability of newsprint. Legislators have always understood that when they passed laws requiring notice of official actions to be published in newspapers, a record of the notice would be easy to authenticate and would remain in newspaper archives in perpetuity.
A recent conference of independent researchers provides an excellent reminder that government websites fail miserably at meeting that traditional public-notice standard.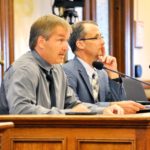 Committees formed to review public notice laws in two states adjourned last month after showing strong support for maintaining public notices in newspapers. Wisconsin's Legislative Study Committee on Publication of Government Documents and Legal Notices ended its review on Oct. 10, deciding to recommend only one change to a minor category of notices. Three days later, the Kentucky General Assembly's Program Review and Investigations Committee ended its 27-month study with no changes.
The national media tend to operate in internet-saturated media environments and often overlook the value of print to key constituencies. As a result, Consumers for Paper Options, an organization funded by the paper and mailing industries, has an uphill battle to be heard as it tries to preserve the ability of the public to read information on paper.