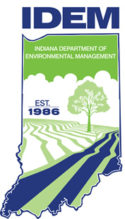 The Public Notice Resource Center filed comments early last month urging the Indiana Department of Environmental Management (IDEM) to reconsider its recent proposal to eliminate the newspaper notice requirement for certain permits issued under the Clean Air Act (CAA). IDEM's proposal cited last year's decision by the EPA to discontinue mandatory newspaper notice for such permits at the federal level. That new rule opened the door for EPA state affiliates like IDEM to follow suit.
PNRC argued that Indiana newspapers and their websites are far more effective at providing official notice than IDEM's website. It also cautioned that highly publicized controversies at state environmental agencies in Michigan and Arkansas demonstrate that few citizens ever see notices posted on government websites.
The Public Notice Resource Center today filed comments urging the Environmental Protection Agency (EPA) not to deprive the public of newspaper notices relating to the approval of permits under the Clean Air Act (CAA). EPA is considering notifying the public about CAA permits only on a government website.
PNRC was joined in the comments by the 43 other organizations representing newspapers and journalists.
On Dec. 29, EPA announced its intention to reduce the public notice it currently provides in connection with most CAA actions by eliminating the requirement that the notices run in local newspapers near the potential sources of pollution EPA is planning to approve.