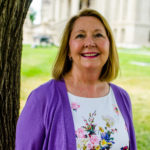 The director of the same Michigan environmental agency under fire for dismissing concerns about the contamination of Flint's water supply admitted her department failed to provide sufficient notice of another recent water proposal in the state, according to MLive Media Group.
Michigan Department of Environmental Quality (MDEQ) director Heidi Grether (pictured on the left) told an air and waste management law conference last week that 42 days on MDEQ's website "probably" wasn't sufficient to properly notify the public about a request by Nestle Waters North America to increase the amount of groundwater it pumps in Osceola County. Grether was named director of MDEQ in August after her predecessor was forced to resign in the wake of the Flint crisis.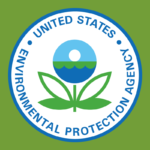 The Environmental Protection Agency (EPA) recently announced it was eliminating the mandatory requirement to provide newspaper notice of permitting and implementation actions under the Clean Air Act (CAA). The rule, which will take effect 30 days after it is published in the Federal Register, requires notification on EPA's new "National Public Notices Website" and allows other agencies that implement EPA-approved CAA programs to publish notices on their websites as well.
The rule doesn't prevent permitting authorities from supplementing notice on their own websites with newspaper notice. In addition, it doesn't override state laws requiring state and local environmental agencies to use newspapers to notify the public about EPA-approved permitting actions under the CAA. In those states, new laws would have to be passed to eliminate the newspaper-notice requirement.
The Public Notice Resource Center today filed comments urging the Environmental Protection Agency (EPA) not to deprive the public of newspaper notices relating to the approval of permits under the Clean Air Act (CAA). EPA is considering notifying the public about CAA permits only on a government website.
PNRC was joined in the comments by the 43 other organizations representing newspapers and journalists.
On Dec. 29, EPA announced its intention to reduce the public notice it currently provides in connection with most CAA actions by eliminating the requirement that the notices run in local newspapers near the potential sources of pollution EPA is planning to approve.