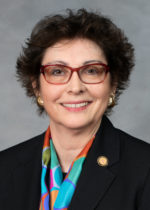 Rockingham County's Board of Commissioners last month approved a referendum asking the state legislature to allow all government units in Rockingham to publish public notices on the county's official website rather than in local newspapers.
The resolution specifically referenced the General Assembly's passage two weeks earlier of Sen. Trudy Wade's (R-Guilford) Senate Bill 181, which authorized neighboring Guilford County to move all public notices in the county from newspapers to its official website. Wade's bill was almost identical to House Bill 205, an earlier measure she backed that passed the legislature this summer but was swiftly vetoed by Governor Roy Cooper (D). However, unlike HB 205, Wade's latest effort to eliminate newspaper notice was drafted as a veto-proof "local" bill.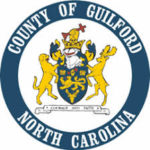 North Carolina State Sen. Trudy Wade's battle to eliminate public notice in newspapers is set to move to a new front this week. According to the News & Record, the state legislature is expected to consider a local version of her public notice bill when it reconvenes on Wednesday.
Wade's previous public notice bills have been state legislation. Even her measure that was vetoed in July by Gov. Roy Cooper — which had been amended minutes before it passed to focus solely on Guilford County — was a North Carolina bill. Like that bill, her latest effort would affect only Guilford County, but it has been written as a piece of local legislation. Local legislation can't be vetoed by the governor.