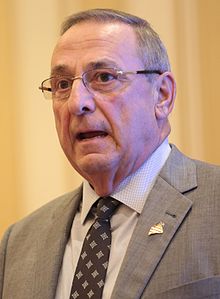 We have found a governor whose animus for newspapers may exceed Chris Christie's.
Maine Gov. Paul LePage (photo on left) dislikes the papers in his state so intensely he vetoed a bill last month requiring them to continue to post public notices on their own websites at no extra charge to the state. Overwhelming majorities in the legislature overrode his veto the following week.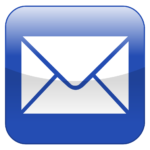 Gov. Andrew Cuomo signed a new law clarifying that public meeting notices required by state law may be emailed to newspapers for publication. A review of the applicable law indicates the statute formerly stated merely that notice "shall be given to the news media." The bill signed by Gov. Cuomo adds the words "or electronically transmitted" to the statute. "This is a positive step that will save time in getting notices to the media and therefore getting them out to the public," the president of the New York State Town Clerks Association told the Albany Times Union. The new law also requires notices of government meetings that are live streamed to the public to include the web address of the site streaming the meeting.