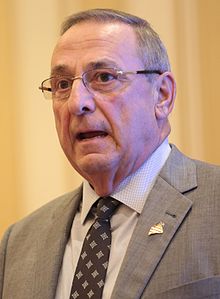 We have found a governor whose animus for newspapers may exceed Chris Christie's.
Maine Gov. Paul LePage (photo on left) dislikes the papers in his state so intensely he vetoed a bill last month requiring them to continue to post public notices on their own websites at no extra charge to the state. Overwhelming majorities in the legislature overrode his veto the following week.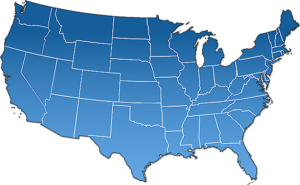 More than 120 public notice bills have been introduced in at least 37 different states through the first week of March, raising varying levels of concern among newspaper publishers and state press associations around the country. The only states where the danger signs are flashing red, however, appear to be Wisconsin and Missouri.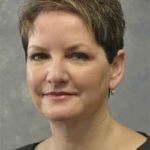 In 2016, the Wisconsin legislature created a study committee to "update and recodify" the statute relating to public notice "to reflect technological advances and remove obsolete provisions." The committee was charged with considering changes to the statute that would "allow for information to be made available only electronically or through nontraditional media outlets."
The Wisconsin Newspaper Association (WNA) mounted an impressive effort to convince the committee that newspapers and their websites were still the right place for public notice. The committee met three times and ended its review on Oct. 10, deciding to recommend only one change to a minor category of notices. We spoke with WNA Executive Director Beth Bennett about the process.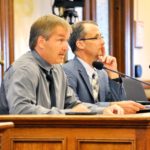 Committees formed to review public notice laws in two states adjourned last month after showing strong support for maintaining public notices in newspapers. Wisconsin's Legislative Study Committee on Publication of Government Documents and Legal Notices ended its review on Oct. 10, deciding to recommend only one change to a minor category of notices. Three days later, the Kentucky General Assembly's Program Review and Investigations Committee ended its 27-month study with no changes.