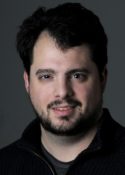 Garret Ellison, a reporter for MLive and The Grand Rapids Press, today was named winner of PNRC's 2018 Public Notice Journalism Award. Ellison won for a series of stories about an application submitted to the Michigan Department of Environmental Quality (MDEQ) by Nestle Waters North America to pump more groundwater from a local well. He is the first reporter in the history of the PNRC contest to be awarded for a story revealing the inadequacy of government website notice.
Ellison will receive a $500 award and a trip to Washington, D.C., where he will be honored at a special March 15 dinner at the National Press Club.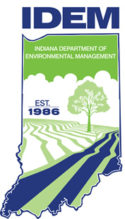 The Public Notice Resource Center filed comments early last month urging the Indiana Department of Environmental Management (IDEM) to reconsider its recent proposal to eliminate the newspaper notice requirement for certain permits issued under the Clean Air Act (CAA). IDEM's proposal cited last year's decision by the EPA to discontinue mandatory newspaper notice for such permits at the federal level. That new rule opened the door for EPA state affiliates like IDEM to follow suit.
PNRC argued that Indiana newspapers and their websites are far more effective at providing official notice than IDEM's website. It also cautioned that highly publicized controversies at state environmental agencies in Michigan and Arkansas demonstrate that few citizens ever see notices posted on government websites.
For over 200 years, public notices have been published in newspapers in part as a consequence of the inviolability of newsprint. Legislators have always understood that when they passed laws requiring notice of official actions to be published in newspapers, a record of the notice would be easy to authenticate and would remain in newspaper archives in perpetuity.
A recent conference of independent researchers provides an excellent reminder that government websites fail miserably at meeting that traditional public-notice standard.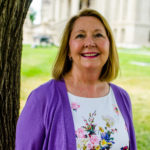 The director of the same Michigan environmental agency under fire for dismissing concerns about the contamination of Flint's water supply admitted her department failed to provide sufficient notice of another recent water proposal in the state, according to MLive Media Group.
Michigan Department of Environmental Quality (MDEQ) director Heidi Grether (pictured on the left) told an air and waste management law conference last week that 42 days on MDEQ's website "probably" wasn't sufficient to properly notify the public about a request by Nestle Waters North America to increase the amount of groundwater it pumps in Osceola County. Grether was named director of MDEQ in August after her predecessor was forced to resign in the wake of the Flint crisis.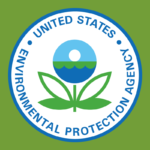 The Environmental Protection Agency (EPA) recently announced it was eliminating the mandatory requirement to provide newspaper notice of permitting and implementation actions under the Clean Air Act (CAA). The rule, which will take effect 30 days after it is published in the Federal Register, requires notification on EPA's new "National Public Notices Website" and allows other agencies that implement EPA-approved CAA programs to publish notices on their websites as well.
The rule doesn't prevent permitting authorities from supplementing notice on their own websites with newspaper notice. In addition, it doesn't override state laws requiring state and local environmental agencies to use newspapers to notify the public about EPA-approved permitting actions under the CAA. In those states, new laws would have to be passed to eliminate the newspaper-notice requirement.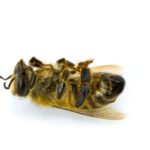 Many residents in Dorchester County, South Carolina were upset by the lack of notice from government officials about a recent aerial insecticide spray that killed millions of honeybees, according to USA Today. The county sprayed naled, which is harmful to bees and other insects, in order to kill mosquitos that are known to carry Zika.
A local TV news station reported that many people said they had been notified by phone only 10 hours before the spray. County officials responded by noting that they had also posted a notice on the county website two days earlier.
The Dog Ridge Water Supply Corp. was cited by the Texas Commission on Environmental Quality (TCEQ) on Friday for failing to collect a sufficient number of samples required as a result of earlier tests that showed the presence of E. coli and coliform bacteria, according to the Temple (Texas) Daily Telegram. The company, which supplies drinking water to approximately 4,500 people in Bell County, purchases its water from the Central Texas Water Supply Corp. The Daily Telegram reports that both Dog Ridge and its supplier have been cited for multiple violations by TCEQ for failing to follow the state's public notice requirements.