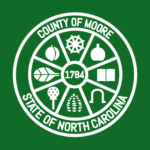 Nobody reads the paper anymore?
Tell that to Moore County Tax Administrator Gary Briggs, whose office recently collected 60 percent of the $1.37 million it was owed by delinquent taxpayers after publishing their names in the local newspaper, The Pilot.
Briggs published the list on March 8 as a 12-page special section in The Pilot, at a cost of $8,000. A month later his office had collected almost $821,000 of its outstanding tax debt, according to The Pilot.