PUBLIC NOTICE
You are hereby informed that an assault on your readers' right to know has commenced and will continue for years to come. You are requested to appear on September 22 in Franklin, TN, to respond to this assault.
Register online or contact the Public Notice Resource Center below.
WHO SHOULD APPEAR: Publishers, editors, newspaper website developers, graphic designers, lobbyists and association managers who are ready to enlist in the defense of readers' rights to be informed through newspapers: independent, verified, archived and accessible public notices.
WHAT: Half-day symposium on promoting and defending newspaper public notices
WHEN: 11:30 a.m. welcome, noon working lunch; full afternoon of instruction and discussion. Conclude for NNA Trade Show at 4 p.m.  See schedule of topics here.
WHERE: Marriott Cool Springs Hotel, Franklin, TN. The conference will be co-located with the National Newspaper Association Convention. Please call 1-800-228-9290 and request the NNA group rate of $140, or reserve your room online here. The NNA group rate expires on August 25, 2016.
WHY: Because every state legislature is being asked to remove public notices from newspapers and put them instead on obscure websites
METES AND BOUNDS:  The range of public notice begins with local government finances and continues through foreclosures and contract bids, storage auctions and unclaimed property. These are presently located in newspapers and on newspaper websites. They cover a wide territory of public accountability and transparency rights that belong to the general public. The right to know ends when a legislature or other body decides to eliminate transparency through newspaper notices. 
TO CLAIM YOUR READERS' RIGHTS:  Learn from top lobbyists; improve readership; survey proper use of digital tools to make public notices most useful; find areas for improvement.  Equip your newspaper to serve readers and win the battles for public notice.
COST: $25 per person, includes lunch. 
DISCLAIMER:  This notice is not intended for people who believe government can be its own watchdog.
TO RESPOND TO THIS NOTICE:  Register here. Plan today to be in Franklin for this critical meeting.
PUBLIC NOTICE RESOURCE CENTER
First Newspaper
BEST PRACTICES IN PUBLIC NOTICE SYMPOSIUM
September 22, 2016
Cool Springs Marriott, Franklin TN
www.pnrc.net
• (703) 237-9806
 Download and share a printable version of this flyer.
Welcome to the Public Notice Resource Center
The mission of the Public Notice Resource Center, Inc. (PNRC) is to collect, analyze, and disseminate information on public and private notifications to the public through local newspapers, and to educate the public on the value and use of its right to know.
FOR IMMEDIATE RELEASE: February 29, 2016
Contact: Richard Karpel, 703-237-9808
PNRC FILES COMMENTS OPPOSING EPA PROPOSAL TO ELIMINATE PUBLIC NOTICES IN NEWSPAPERS
February 29, 2016, Falls Church, Va. — The Public Notice Resource Center (PNRC) today filed comments urging the Environmental Protection Agency (EPA) not to deprive the public of newspaper notices relating to the approval of permits under the Clean Air Act (CAA). EPA is considering notifying the public about CAA permits only on a government website.
PNRC was joined in the comments by the 43 other organizations representing newspapers and journalists.
On Dec. 29, EPA announced its intention to reduce the public notice it currently provides in connection with most CAA actions by eliminating the requirement that the notices run in local newspapers near the potential sources of pollution EPA is planning to approve.
"If EPA moves forward with this proposal, it will increase the likelihood that the people who stand to feel the greatest impact from its decisions will be left in the dark until it's too late," said Bradley L. Thompson II, president of PNRC. "The Agency's determination to inform citizens about its plans by posting notices in obscure corners of its website isn't sufficiently transparent. It is especially unfortunate when pollsters tell us people are suspicious of Washington. Keeping these notices local in places where readers will find them is a good way to combat public cynicism."
PNRC's comments note that EPA based its proposal on the mistaken assumption that citizens affirmatively seek public notices and will regularly visit its website to learn about its plans. PNRC also notes that for over 200 years lawmakers have required public notices to be published in newspapers because they offer the best opportunity to reach local, civically engaged readers who are most likely to have a personal interest in the plans and activities described in the notices.
PNRC is a nonprofit organization that provides research and public education materials on the use of public notice in newspapers. It is supported by contributions from newspaper organizations throughout the U.S., including members of the American Court and Commercial Newspapers and most state press associations.
For a copy of PNRC's comments, click this link to download the document.
---
FOR IMMEDIATE RELEASE- February 19, 2016
Contact:  Carol Pierce, 703-237-9808
Greeneville Sun Staff Writer Earns 2016 Public Notice Journalism Prize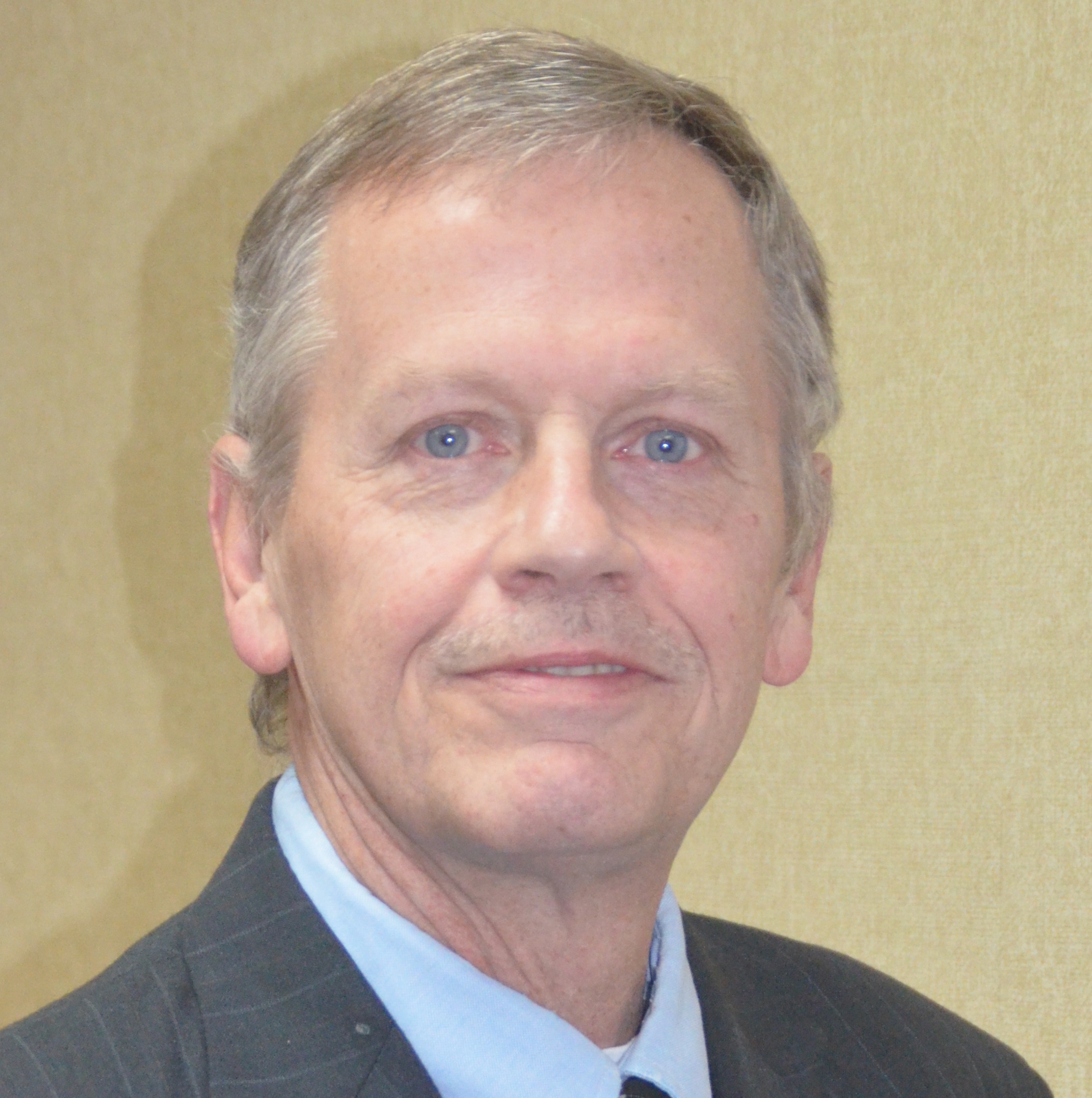 Kenneth Little, staff writer for the Greeneville (TN) Sun, has won the 2016 Public Notice Journalism Prize for coverage of a nursing home in Limestone, TN, whose Medicare/ Medicaid coverage was revoked by the Center for Medicare and Medicaid Services of the US Department of Health and Human Services (HHS). The story followed publication of an official newspaper notice by HHS in the Sun noting "deficiencies" by the hospital.
Read the winning story and see the original public notice here.
The award will be presented March 17 by the Public Notice Resource Center at the National Press Club in Washington DC in conjunction with National Newspaper Association's Community Newspaper Leadership Summit.  Little and his publisher, Gregg Jones, will be present to receive the prize.
See the Sun's coverage of the award here.
Little's story was submitted by Tennessee Press Association, which also recognized the coverage in its annual newspaper contest.
Bradley L. Thompson II, president of the Public Notice Resource Center, said judges found Little's coverage compelling and important to readers.  The story noted shortcomings of the John M. Reed Health and Rehabilitation Nursing home cited by HHS. Among them were a report from a housekeeper who said she had checked a patient's vital signs one night because of a shortage of nursing staff, a failure to maintain antibiotics ordered by physicians, and failure to prevent pressure sores.  The public notice advised readers that Medicare/Medicaid coverage would cease as of November 28, 2015. 
Thompson said he was particularly pleased that the Sun picked up the story because HHS had proposed at one time eliminating the newspaper notices, an action PNRC had criticized as harmful to the public's awareness of the agency's activities.
"Reporters hold a compelling trust to help readers find and understand these important public notices," Thompson said. "The wording of a notice is usually prescribed by regulation to convey precise information. But to put the information in context, the journalist has to develop the background and guide readers to appreciate the meaning of the notice. Little did exactly what newsrooms across America are doing, and must increasingly do, every day."
Greg Sherrill, executive director of Tennessee Press Association, echoed Thompson's praise of the work.
"We were thrilled to learn that the public notice story by Ken Little has been chosen as the national winner for the PNRC Public Notice Contest.  Little's use of a public notice as a genesis for his story and the excellent coverage that has followed led us to choose it as the Tennessee Public Notice Contest winner this winter.  As this was the first year Tennessee has sponsored such a contest, we were excited to learn that Little's work has now been recognized in the national contest.  We congratulate Little and The Greeneville Sun for outstanding public service work, which highlights the importance of public notices in the community," he said.
Little is a native of Western New York and received a communications degree from Buffalo State College. He served as editor of a weekly newspaper in the Buffalo area and has also worked as a staff writer at daily newspapers in Oswego, N.Y., Niagara Falls, N.Y., Lansdale, Pa., Utica, N.Y. and Wilmington, N.C. Ken has served as a staff writer at the Greeneville Sun since 2011. He also has experience as a television news producer at the CBS affiliate in Buffalo and provided on-air reports for the National Public Radio affiliate in Wilmington, N.C.
---
FOR IMMEDIATE RELEASE –October 22, 2015
Contact: Tonda Rush, 703 237 9806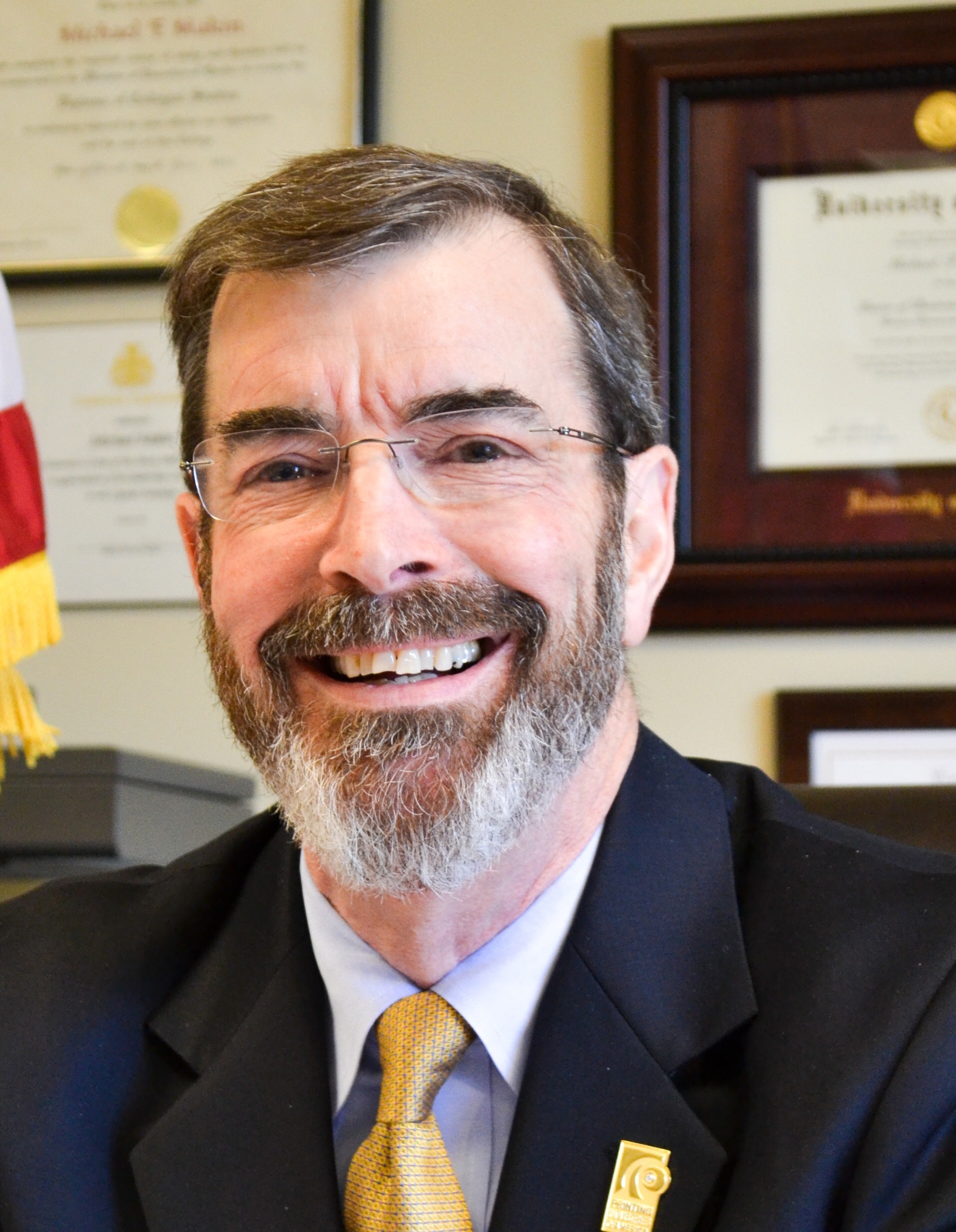 PNRC ELECTS NEW BOARD OF DIRECTORS
The Public Notice Resource Center (PNRC) has named Bradley L. Thompson II to his third full term as president.  Thompson is chairman of Detroit Legal News Company and is a founding board member of PNRC, which was established in 2002.
He is a resident of Ann Arbor, MI, and is a member of the fifth generation of his family to lead the publicly-traded Michigan company. The Detroit Legal News Co. publishes 10 newspapers in Michigan. Thompson is also chairman of Printing Industries of America and a director of Michigan Press Association. He has a long history of involvement in civic organizations and currently serves as vice chair of the Clements Library at the University of Michigan.
PNRC is a non-profit organization created by the newspaper industry to collect, analyze, and disseminate information on public and private notifications to the public through local newspapers, and to educate the public on the value and use of its right to know. It is supported by newspaper organizations across the United States.
PNRC also named new officers and directors to an expanded board, which will focus on best practices for public notice in newspapers in an age of both print and digital notices.
Officers elected were:
As vice president, S. Richard Gard Jr, publisher of the Chicago Daily Law Bulletin:
As treasurer, Scott Sibley, publisher of the Nevada Legal News, Las Vegas, NV;
As secretary, William F. Rector, publisher of The Daily Record, Little Rock, AR.
Directors elected were:
Michael Kramer, president of the Chicago Daily Law Bulletin;
Hal Cohen, vice president and group publisher; ALM regionals, New York;
Vahn Babigian, general manager of the Metropolitan News Company, Los Angeles, CA
Serving ex officio:
Eric Barnes, publisher of the Memphis Daily News;
Greg Morris, president, IBJ Media/Court and Commercial Record, Indianapolis
Matt Walsh, Editor / CEO of Observer Media Group Inc., Sarasota, FL
Wayne Curtis, group publisher for American Lawyer Media, Atlanta, GA
Appointed to represent National Newspaper Association was Robert M. Williams Jr., publisher of the Blackshear (GA) Times.
---
Few Visit Indiana's New Online Budget Website 9.2.2015
Indiana has started to feel the effects of a bill passed in the state's 2014 legislative session. The law eliminated the publication requirement that placed state and local budget information in local newspapers in favor of placing them on the state Department of Local Government Finance. The Goshen News reports that only 4,633 unique visitors clicked onto the portion of the DLGF website where local government budgets are posted during the last six months of 2014.
"Paid published notice of the date and time the various [local governments] will allow you to speak out on their budgets is no longer required of these units," the paper wrote in an editorial. "They now are only required to post the notice at their office location and inform media outlets of meeting times so that editors can determine whether they have a reporter available to cover the public meeting."
Our View: Indiana legislature is failing us with public notices – Goshen News (9.2.2015)
Indiana state budget notices website
---
Michigan Press Scores Points in Debate Over 'Online-only' Bill 7.20.2015
The Michigan Press Association defended itself well in a story over Michigan House Bill 4183, which would require that public notices be published solely online. The bill was postponed on June 18 and has not been taken up since.
Crain's Detroit Business examined the bill – and how it would affect newspapers and other media sources in the state – in a well-balanced July 5 story. Among other things, the story noted that the bill's opponents cite "a large swath of the state without reliable Internet or cellphone service" and that "some townships and small cities, especially in rural areas, have rudimentary websites and older populations that still rely on newspapers for information."
More importantly, perhaps, the newspaper quoted Lisa McGraw, public affairs manager for the Michigan Press Association, as saying that newspapers believe they have an advantage over TV and radio because they have a permanent record built into their business model.
McGraw told the newspaper that MPA doesn't oppose cities and townships from hosting their own public notices, but that they shouldn't be the only source.
"People don't go to local government websites for news. We feel that we're a better source for this kind of information," McGraw said. "I just don't think the broadcasters can do what we do because they can't provide a print source."
McGraw also told Crain's Detroit Business that the revenue newspapers gain from government notices is not significant, but that it might fund a position, particularly at a smaller daily or weekly publication.
Newspapers take notice of legislative threat to revenue – Crain's Detroit Business (7.5.2015)
---
PNRC Names Pennsylvania Reporter National Public Notice Journalism Award Winner 3.2.2015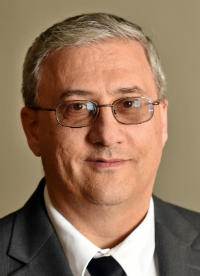 Jim Lockwood, staff writer for The Times-Tribune, Scranton, Pennsylvania, is the winner of the 2015 Public Notice Journalism award. Lockwood is recognized for his deft incorporation of public notice information into his coverage of local government.
The award will be presented March 19 at the National Press Club.
A second-place award for 2015 will go to the Monroe County Reporter, Forsyth, Georgia, for team reporting on a school district's attempts to acquire property by condemnation, over the landowner's opposition. The district wanted to build a Fine Arts Center on the site, a project it eventually abandoned in the face of public opposition. The public notice figured into the story when the school board advertised its condemnation plans. 
PNRC President Bradley L. Thompson II, chairman and CEO of the Detroit Legal News, said Lockwood was chosen because his work was a pacesetter for journalists committed to informing their readers about the workings of local government.
"His coverage of a proposed new commuter tax was a terrific example. The city ran the notices, but citizens sued because they believed the action was taken too quickly and without sufficient information to the taxpayers. Lockwood's story referred readers to the dates of the notices so they could check for themselves.  Another story drew citizens' attention to a possible 12-story cell tower to be placed in a local park. The Federal Communications Commission was receiving comments on the tower, but the owner of the tower would not confirm that it was looking at the location," Thompson said. "In these stories and several others, he scoured the public notices and drew the public's attention to them."
Thompson said PNRC is encouraging journalists to count public notices as a key resource in news-gathering.
"Many worthy stories come to light when newsrooms tap into the rich body of information that comes from public notices. They simply add to the value of the public notices in newspapers, where the public is likely to find them.  And they reinforce the importance of citizens' participation in their government," Thompson said.
Lockwood was recognized by Pennsylvania NewsMedia Association in its 2014 Public Notice award for his "persistent use of public notices in his reporting."
The Public Notice Journalism award was established in 2013 by the Public Notice Resource Center, a consortium of newspaper organizations supporting public notice. The award is intended to encourage reporters and editors to incorporate public notices into their reporting and writing.
---
Sony hack 'would have challenged even state government' 
The high-profile cyberattack on Sony would have challenged almost any cyber security measures, the Federal Bureau of Investigation has said. An FBI investigation calls the level of sophistication of the software used by the hackers "extremely high" and the attacks "organized and certainly persistent."
Joe Demarest, assistant director of the FBI's cyber division, told the Senate Banking Committee that "the malware that was used would have gotten past 90 percent of the Net defenses that are out there today in private industry and [would have been] likely to challenge even state government." His comments were officially confirmed later by the FBI.
The Washington Post editorial board wrote that this is "dangerous fallout from … the inability of Congress and the president to provide stronger protection for the private-sector networks that are at the heart of U.S. society in the digital age."
FBI official calls Sony attackers 'organized,' 'persistent' – CNET (12.10.2014)
Sony hack would have challenged government defences – The Guardian (12.12.2014)
Hollywood gets hacked, highlighting a new cybersecurity threat – Washington Post (12.11.2014)
---
Census Report Shows 25% of Americans Lack Internet Access 
A recently-released report from the United States Census Bureau reports that more than 25% of American households remain without an internet connection in their home. Data from 2013 shows that 74.4% of American households use the internet, with 73.4% reporting a high speed internet connection.
The study, Computer and Internet Use in the United States: 2013, reports that household computer ownership and Internet use were most common in homes with relatively young householders, in households with Asian or White householders, in households with high incomes, in metropolitan areas, and in homes where householders reported relatively high levels of educational attainment.
The PNRC anticipates that 2015 will bring further attempts to move public notices onto government websites and more states possibly looking into using social media for public notices, all of which will difficult to access for those American households which remain without Internet access.
---
FOR IMMEDIATE RELEASE – October 16, 2014
Contact: Mattie C Porter, 703 237 9806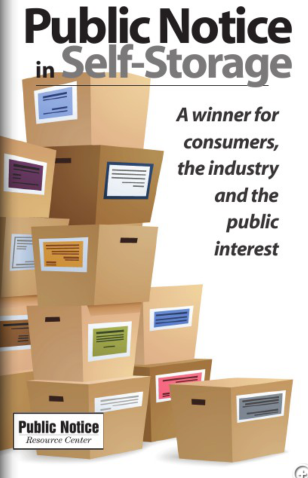 NEW BOOK EXPLAINS HOW PUBLIC NOTICE PROTECTS THE INTEGRITY OF STORAGE UNIT AUCTIONS
Consumer and public safeguards in 46 states require operators of self-storage facilities to notify the public in a local newspaper before offering a renter's goods for an auction after a default. But pressure on legislatures to eliminate this requirement have caused a handful of states to leave the notification requirement to the facility owners.
The Public Notice Resource Center's (PNRC) new book, "Public Notice in Self-Storage: a winner for consumers, the industry and the public interest," explains in detail the background and basis for the public notice. The book makes a solid case that when facility owners are left unregulated to set up their own auctions, advertise them as they wish and dispose of property, the public and consumers are the losers.
PNRC President Bradley L. Thompson II said the booklet was the second publication by the Center to put the facts and history of public notice into the hands of consumer and industry groups seeking the best ways to keep the public informed in matters of public interest.
"Because no court is required to give a storage facility owner the permission to auction off all of a renter's goods, and because the possibility that an auction will net significantly less than the goods may be worth, the American public has a strong interest in ensuring this process is carried out as transparently as possible," Thompson said. "The concern is that some facility owners will be tempted, if there is no legal requirement to the contrary, to publicize their auctions only on their own websites or only to a list of insiders, these auctions will disappear from public view. That is not good for consumers or the reputation of the industry.
"Our research indicated that the public notice was set up to stand in for the courts, so due process would be followed," he said.
Today's mobile society creates great demand for storage space. But the agreements required by commercial facilities are often difficult for consumers to understand and follow. A slip-up in payments, change in bank accounts or simple faults in communication can lead a consumer to miss out on the fact that a facility has judged him or her to be in default. State laws allow the facility owners to simply send a letter to the last known address of the renter before proceeding to auction. Because the facility owners are permitted to keep only the money due from unpaid rent, they have little incentive to seek the maximum price for the goods.
Subscribing partners can view PNRC's self-storage book here. Single copies of the booklet are $29.95; bulk pricing is available. All proceeds support the Public Notice Resource Center, a non-profit organization whose mission is to collect, analyze, and disseminate information on public and private notifications to the public through local newspapers, and to educate the public on the value and use of its right to know.
---
S.D. Newspaper Receives First Public Notice Journalism Award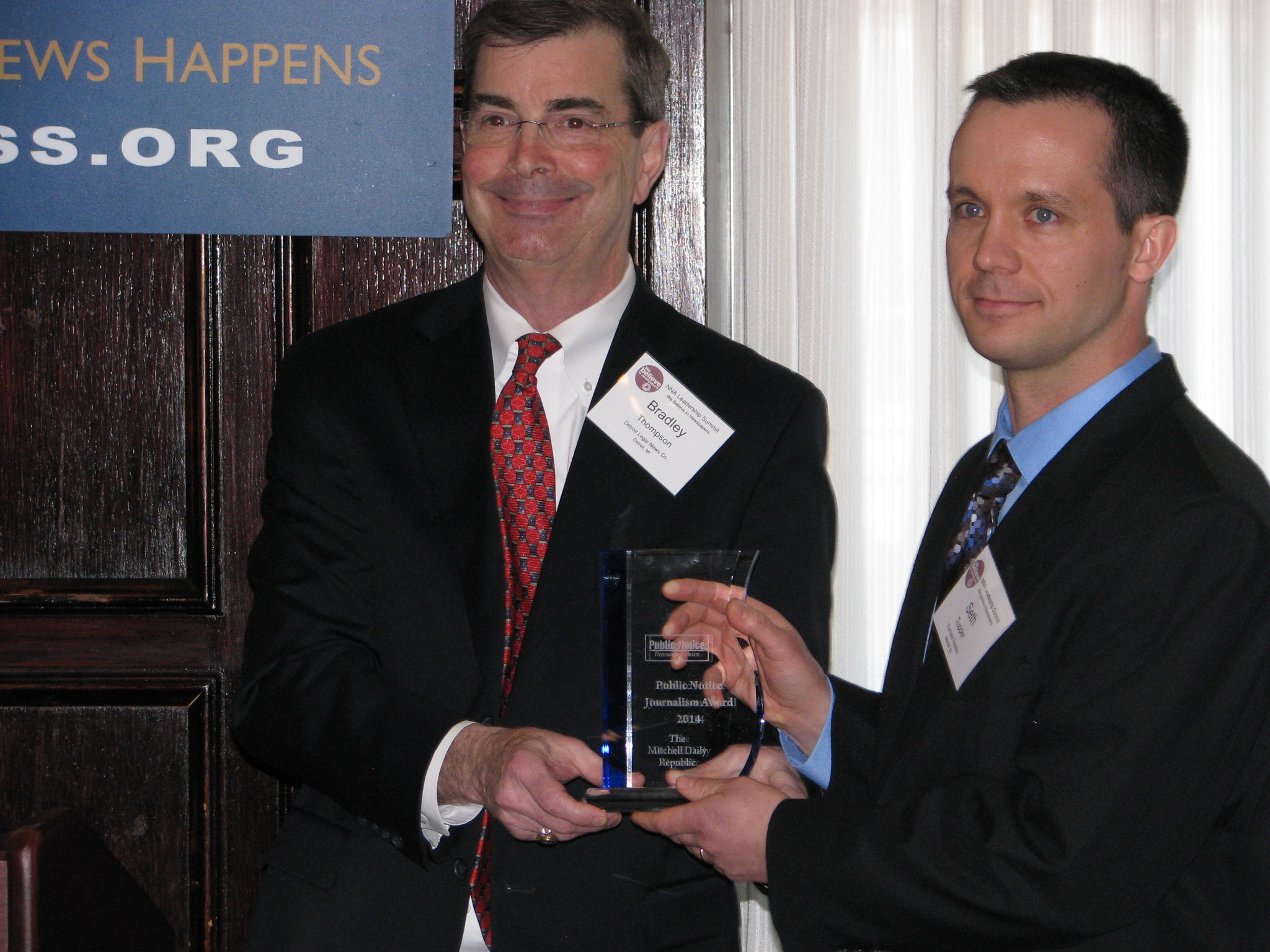 Seth Tupper, publisher of the Mitchell (S.D.) Daily Republic, right, received his newspaper's national Public Notice Journalism Award at the National Newspaper Association's Leadership Summit at the National Press Club in Washington. Presenting the award was PNRC President Bradley L. Thompson II, chairman and CEO of the Detroit Legal News.
Bob Schieffer, long-time Washington correspondent for CBS News, lauded the Republic's work during his keynote speech at NNA's Leadership Summit. Bob Schieffer, long-time Washington correspondent for CBS News, lauded the Republic's work during his keynote speech at NNA's Leadership Summit. Read South Dakota Newspaper Association general manager Dave Bordewyk's column about the award and Schieffer's mention of the newspaper.
---
PNRC Names First National Public Notice Journalism Award Winner
(added 2.25.2014)
The Mitchell (S.D.) Daily Republic has been named the first recipient of the PNRC's national Public Notice Journalism Award for 2014. The newspaper is recognized for a series inaugurated by an alert reader who spotted a payment by a local school board in a public notice. The reader's tip to the newspaper led to a protracted open records lawsuit by the newspaper against the school district. The conclusion: the revelation of a $175,000 severance agreement with a former school superintendent that otherwise would not have reached the readers' attention.
The award will be presented March 13 at the National Press Club. Republic editor Seth Tupper will receive the award on behalf of the newspaper.
PNRC President Bradley L. Thompson II, chairman and CEO of the Detroit Legal News, said the revelation of a secret, sealed agreement between the public body and its former employee was the type of public business that might have been swept aside if not for the public notice.
"(The series) all started with the reader who saw the payment in the legals and called us with the tip. Without those legals, I don't believe anyone outside of the school district board and administration would ever have known about the amount or nature of the $175,000 agreement between the school district and the ex-superintendent," Tupper said.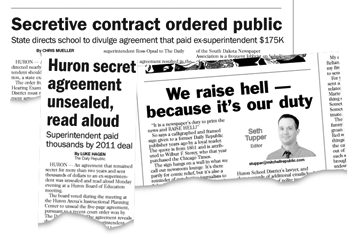 Thompson said the Republic's reporting demonstrated why Americans need robust and viable public notice.
"This series is a terrific illustration of why it is important for governments to keep these notices where the public is likely to find them. The reader in this case helped to point to the story.  The reporting staff and their Freedom of Information lawsuit did the rest. We are honored to recognize this excellent series," he said.
The entry was selected from a pool of stories involving public notice that ran in US newspapers in 2013.
The Public Notice Journalism award was established in 2013 by American Court and Commercial Newspapers in partnership with state newspaper associations. It is intended to encourage reporters and editors to incorporate public notices into their reporting and writing.
In 2014, participating state press associations will begin to make Public Notice Journalism Contest awards within their own existing newspaper awards programs. A national winner will be selected in 2015 from top state candidates.
The winning series of stories can be read here:
Secretive contract ordered public – March 30, 2013
Secret agreement goes to court – May 2, 2013
Paper wins lawsuit against school – August 29, 2013
Secret agreement still secret – August 30, 2013
Huron secret agreement unsealed, read aloud – September 10, 2013
Amount of secret agreement confirmed – September 11, 2013
Column: We raise hell – because it's our duty – September 11, 2013
---
Consumers Trust Print Advertising More than Online (added 1.22.2014)
Consumers trust newspaper advertising over online advertising, finds a recent report by the Nielsen Company.
The report, Global Trust in Advertising and Brand Messages, found that trust in traditional advertising is among the most trusted form of paid advertising. The survey was conducted in early 2013 and polled 29,000 internet respondents from across the globe.
As newspapers face renewed efforts in 2014 to pull public notices from newspapers onto the Web, it is crucial for legislators to understand the importance of newspapers as a trusted source of content for consumers.
Of particular note regarding newspapers in the report, 67% of respondents trust editorial content such as newspaper articles and 61% of those polled trust ads in newspapers. Conversely, only 42% of respondents trust online banner ads.
The survey also polled consumers about how much action they take based on an advertisement. The results here found that 65 percent take action from an ad in a newspaper. Only 50%  say they take action from an online banner ad.
---
Arkansas Pig Lot Raises Stink with Legal, but Insufficient, Notice
Residents of Mt. Judea, Ark., were surprised to learn recently that their peaceful community is about to become host to a hog farm that will house up to 6,503 hogs. Residents of the town, through a coalition of environmental groups, say that while notices about the development of the C&H Hog Farm may have been legally sufficient, few in town knew about the approval processes.
"What really set me off was the fact that it was a done deal by the time we heard about it," says Gordon Watkins, a nearby farmer and president of the Buffalo River Watershed Alliance, one of the groups in the coalition. "It had been done very quietly with no fanfare and even some neighbors of the property didn't know about it until after the fact." Watkins spoke with the Arkansas Times in Little Rock.
The environmental coalition has sued two federal agencies that backed the loan to build the facility, alleging that the Farm Services Agency and the Small Business Administration failed to do adequate environmental assessments and offer adequate public notice. The coalition has also been sharply critical of the Arkansas Department of Environmental Quality (ADEQ) and the state permitting process that approved the facility, though it hasn't sued the state so far, Times reporter David Ramsey said.
The notice for the federal agencies was published in an edition of the Arkansas Democrat-Gazette not widely available in the affected area, though there is a local community newspaper in the area.  State law required the ADEQ notice only to be carried on the agency's website, which it was. PNRC is monitoring the case for possible future action.
Hog farm near the Buffalo River stirs controversy – The Arkansas Times, Little Rock (8.15.2013)
Hutchinson: More Notice Needed On Hog Farm, Other Projects – Northwest Arkansas Online, Fayetteville, Ark., (9.7.2013)
Groups Go to Court to Protect Buffalo National River from Factory Hog Farm Waste – press release (8.6.2013) | A copy of the lawsuit is here
What are surrounding states doing regarding public notice?
---